This article will describe how to use the Purchase Awards section of the OMS to buy Mall Credits for use in the Mall.
In addition to the PlayZone and ProShop, SellPro users may also have access to the Mall, which is a separate catalog of awards (e.g., gift cards, electronics, athletic equipment, vacation packages, etc.) users can "purchase" using the Mall Credits they earn on SellPro. Mall Credits are another type of award users can earn in the PlayZone and/or the ProShop.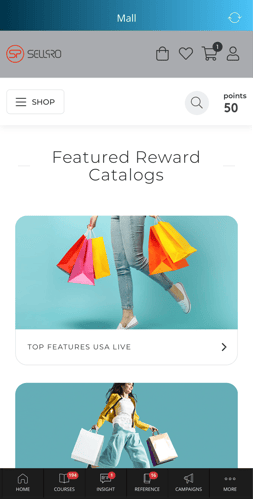 Mall Credits are purchased through the Purchase awards section of the OMS, under Award Procurement.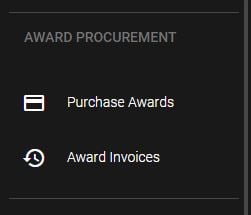 Start by selecting the Country and entering the quantity for each type of Mall Credit you would like to purchase. Mall Credits are available to purchase in the following denominations: 5, 10, 25, 50, 100, and 500. In order to complete the transaction, a minimum purchase total is required.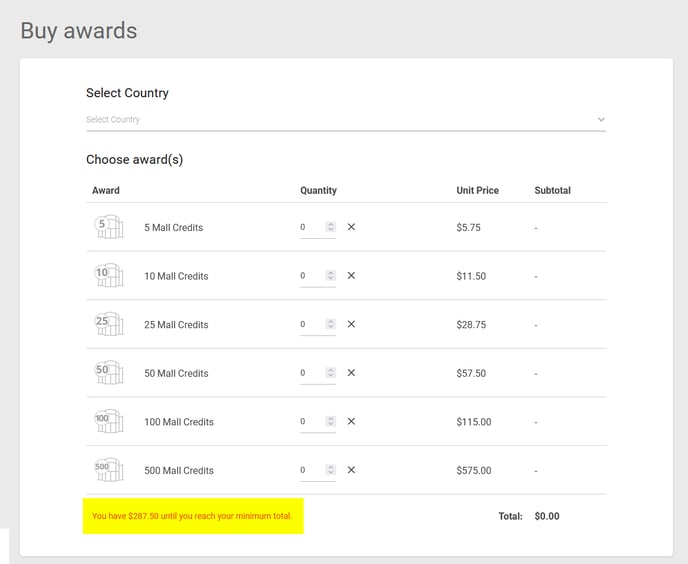 In the next panel, fill in your billing information. All fields must be completed.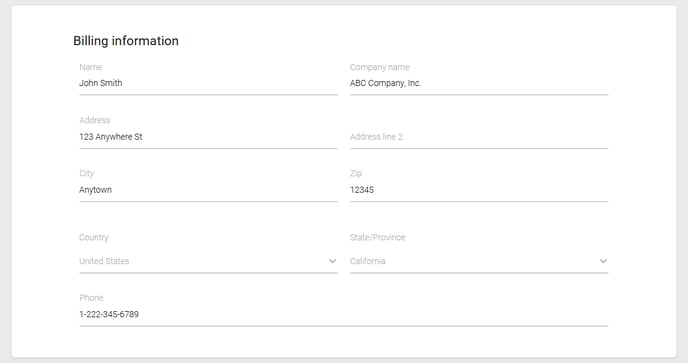 Next, enter your payment information. If you do not currently have a card saved on file, you can enter one here. If you already have saved payment sources, you can select them from the list.

Once all fields have been completed, select the PAY NOW button. You will receive a confirmation once your credit card has been processed for payment.
You can track your transaction history and view invoices in the Award Invoices section. Purchased Mall Credits will be activated automatically, and ready to assign to SellPro content as awards.

Please note that Mall Credits are not the same as SellPoints. Mall Credits can be redeemed only on items that are available through the Mall feature of the app, and they cannot be used as plays in the PlayZone or redeemed in the ProShop.
Depending on whether your SellPro account has the Mall feature enabled, SellPro users under your brand or retailer may or may not have access to the Mall. If you are unsure of whether the Mall feature is enabled for your account, check with your SellPro account manager.